Power your People-First
Culture with AI
Included is the first people analytics platform built with DEI data science at its core
See how it works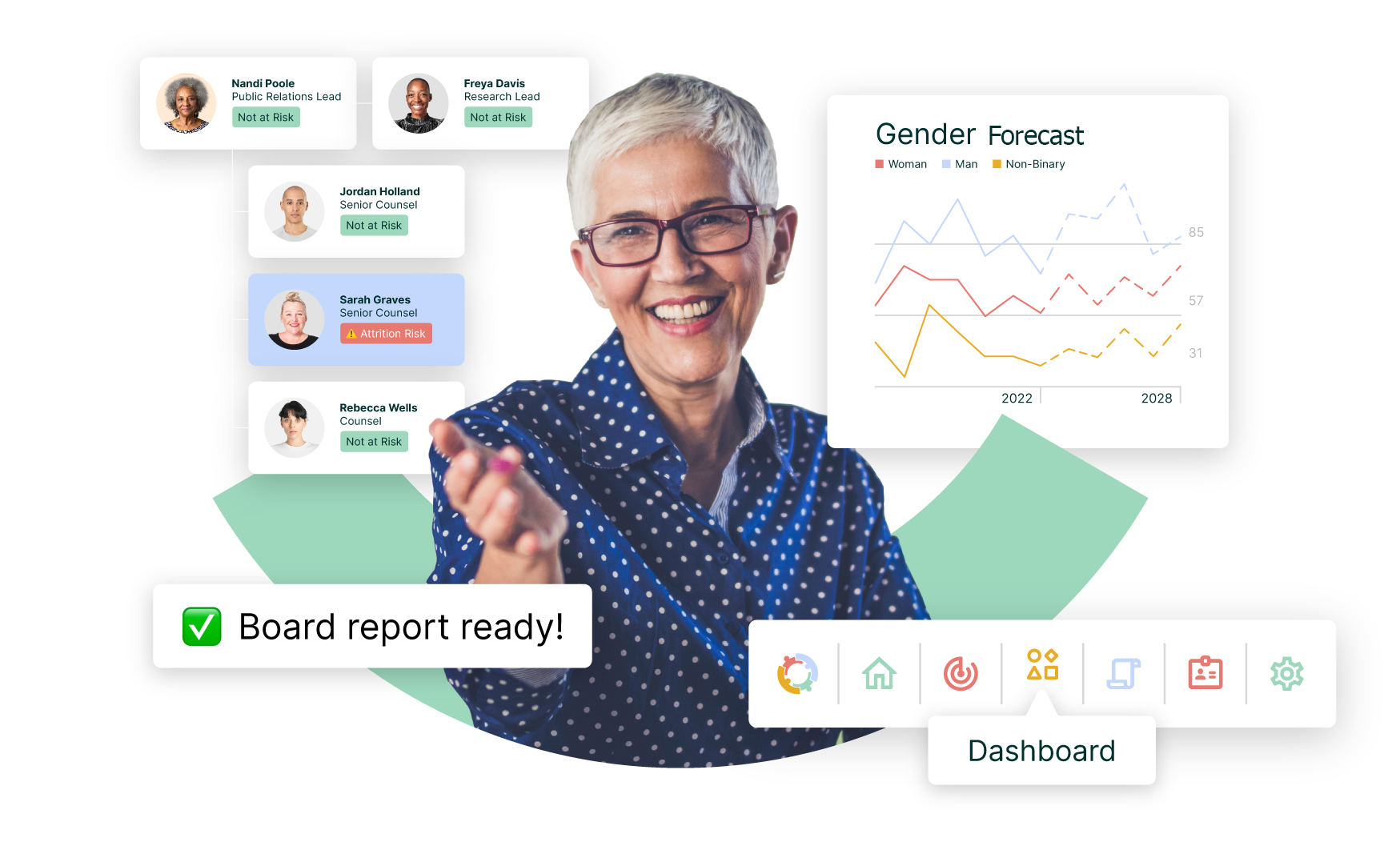 WHITE PAPER:
Retaining the diverse, top-performing staff you worked so hard to recruit and keep throughout a tumultuous work-from-anywhere environment has never been more mission-critical to drive your company's competitive edge.
Discover more
Our customers lead with a people-first culture, automatically.
Included
makes CPOs
Superheros
With Included, DEI isn't a separate set of information; our AI platform is powered by DEI data science, and DEI is embedded in every single view. You never have to ask, it's there.
Instant access
to your data
Imagine your data clean, all
knit together, and easy to pull
beautiful story-based reports
to share on any topic your
stakeholders need.
Answers at
your fingertips
Your stakeholders will love their
continuously updated org health
scorecards so they can view their
people progress whenever the
need arises. CPOs will love the
real-time insights and trends
Included delivers for every touch
point in the employee journey.
Action steps
Forecasting makes strategy
and action steps easy. See your
predicted workforce outcomes,
know where to take action to
create change. Lead with a
data-driven approach.
Never miss an
opportunity to
hire, retain, and grow
a diverse workforce
Reduce bias with automated EquityDetection™