Never miss an
opportunity to source
& hire diverse talent
Included talent analytics automatically connects you to top candidates from diverse talent pools, shows where candidates fall out of the hiring funnel and the action steps you can take.
Get Started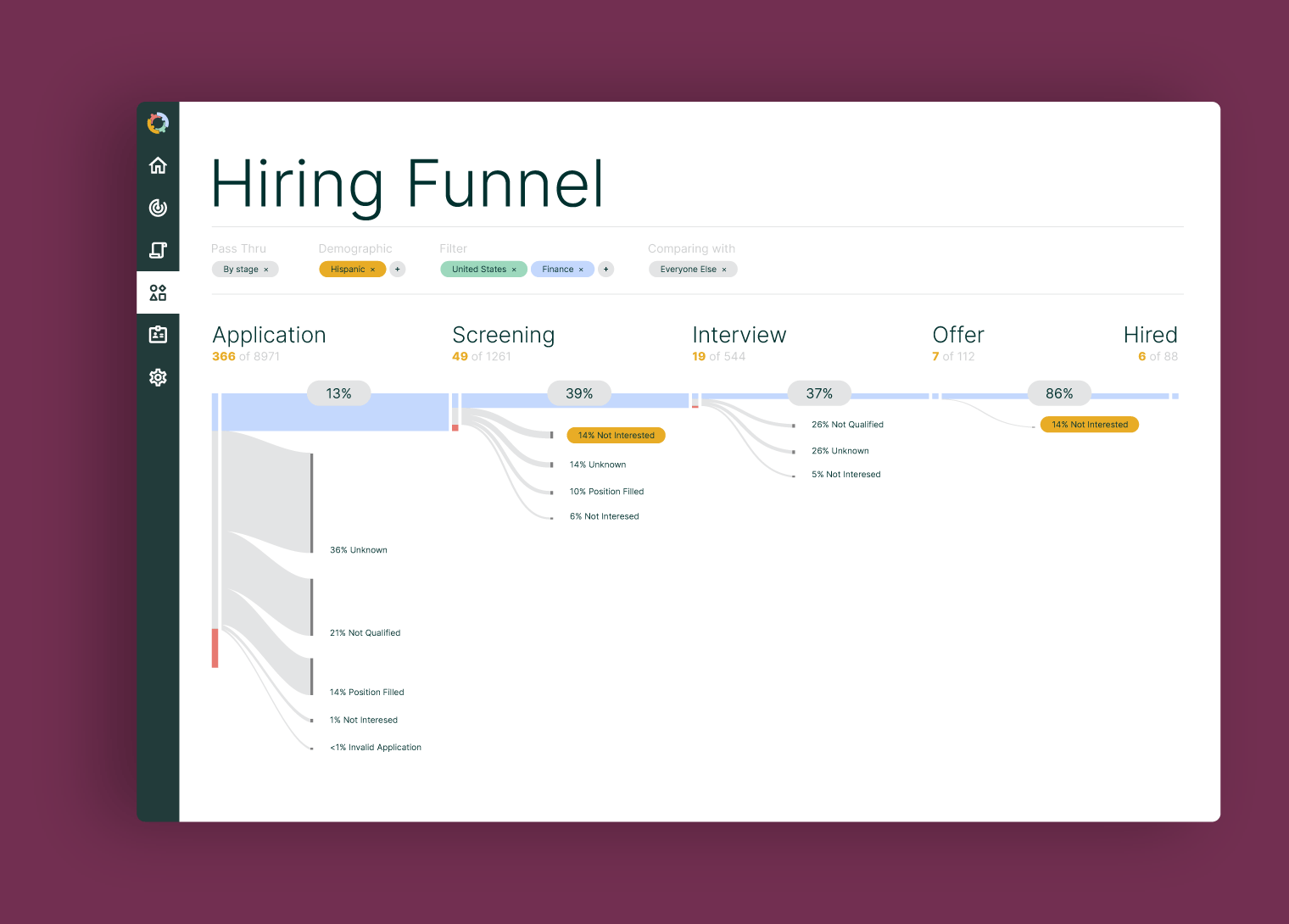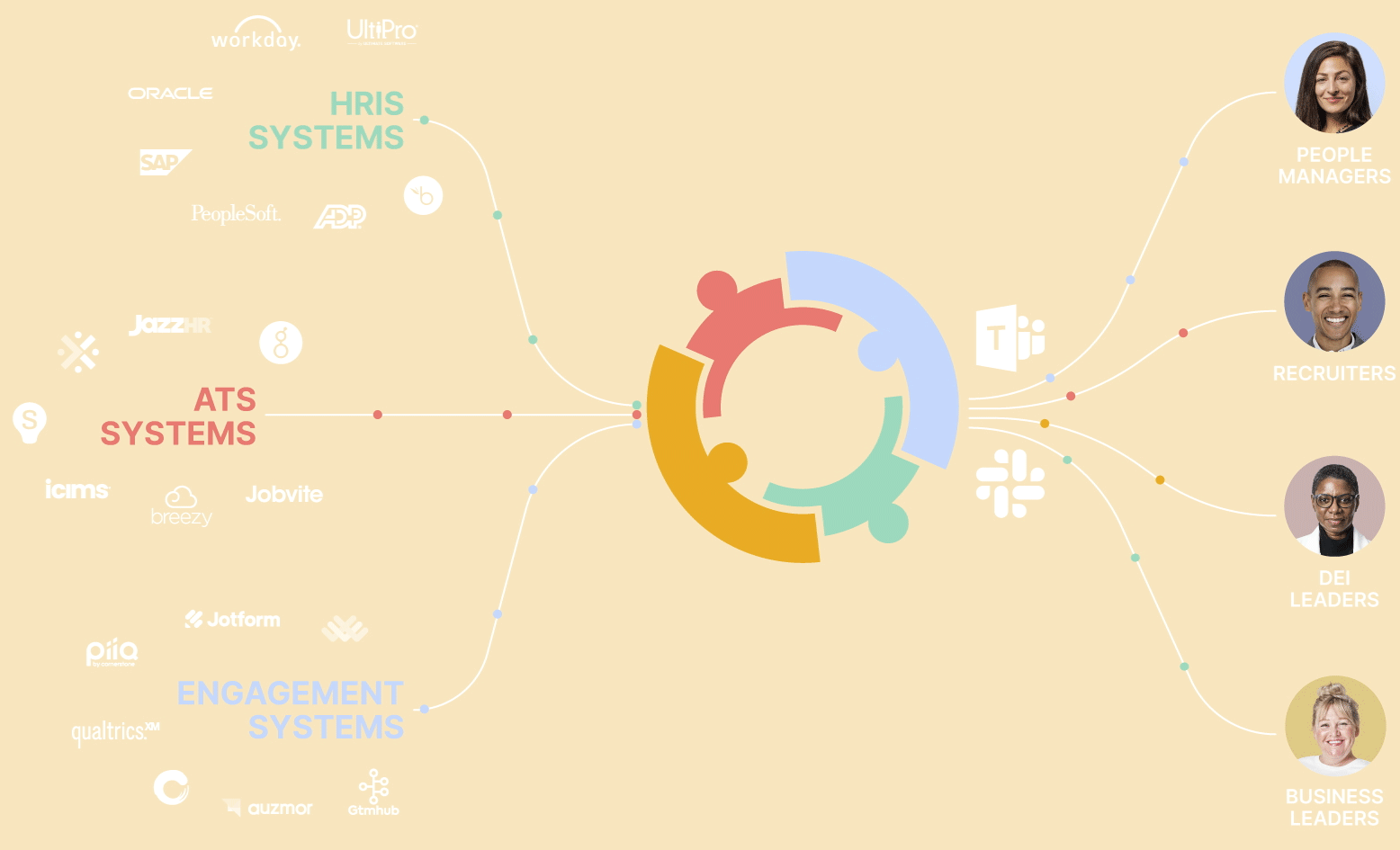 Easy integration
with ATS and HRIS
Included seamlessly integrates with all your people systems and instantly provides actionable recommendations.
LinkedIn
prospecting
helper
No more manual hunt and peck
sourcing, easy automated boolean
search per priority demographic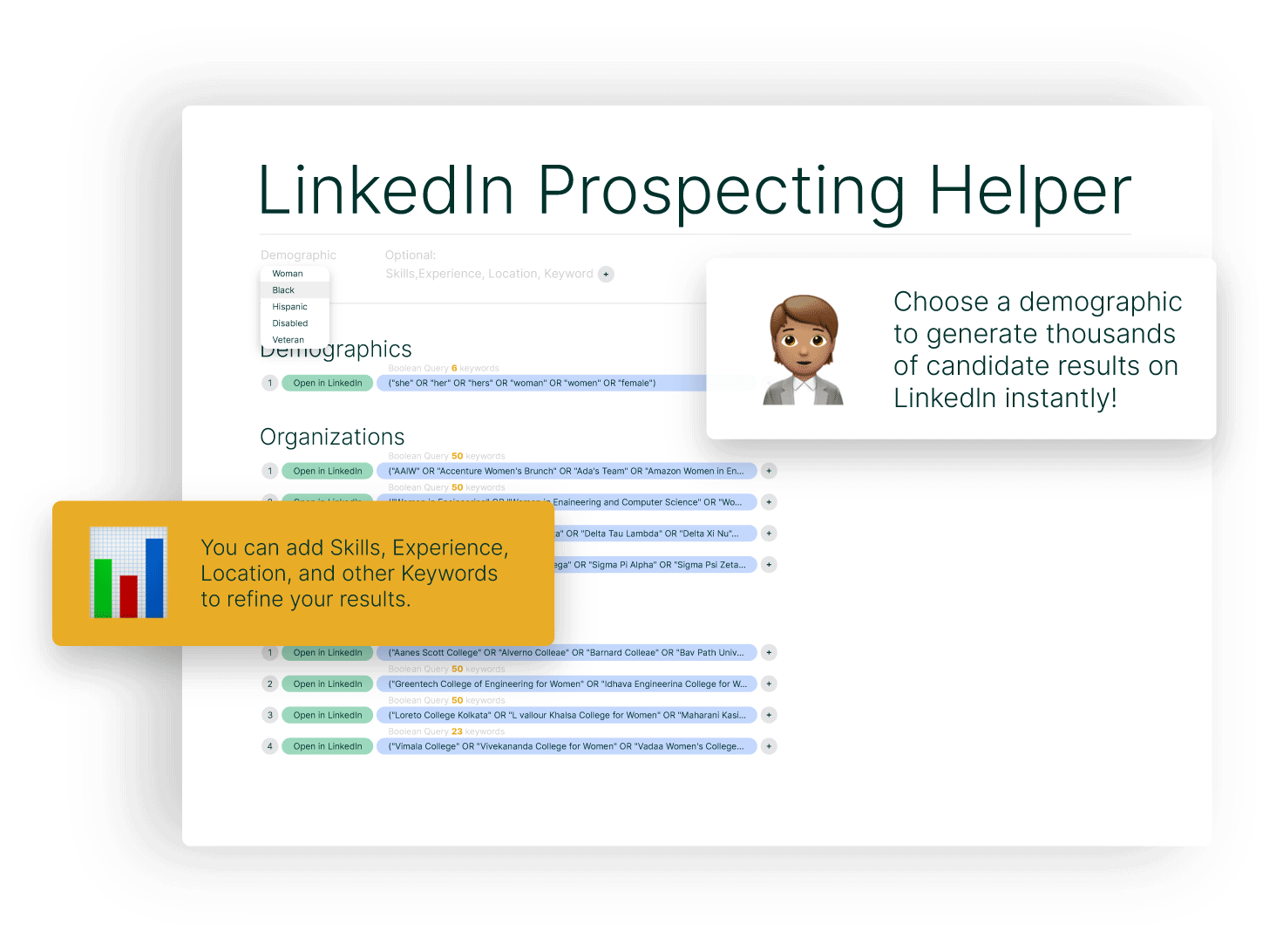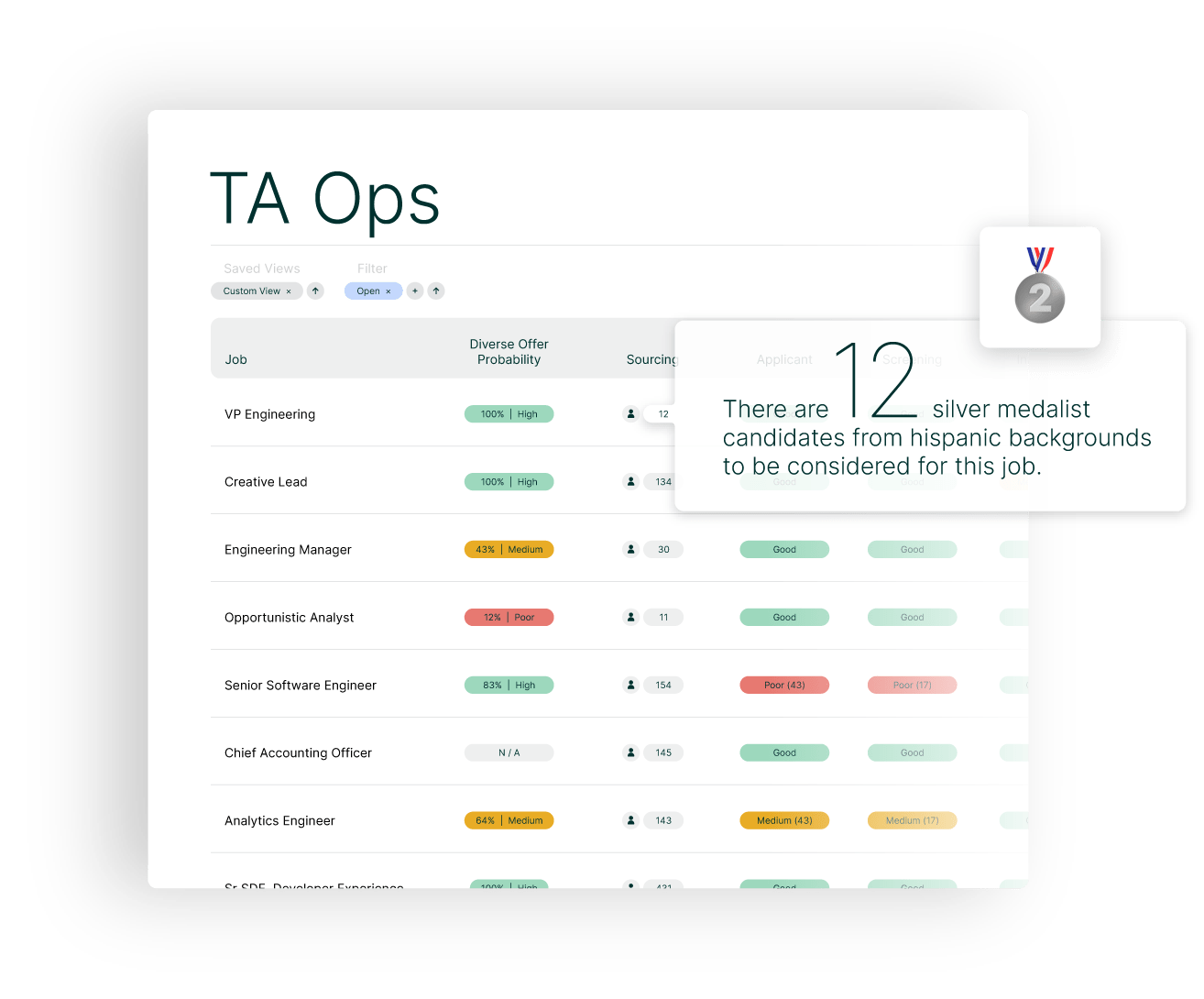 Silver Medalists
Get off to an early start by reviewing
your high quality candidates
recommended by Included who have
previously applied for similar roles.
Breakthrough
visibility
inside the hiring funnel
See inside your hiring funnel, learn the
journey of every group of candidates,
by department, level and more.